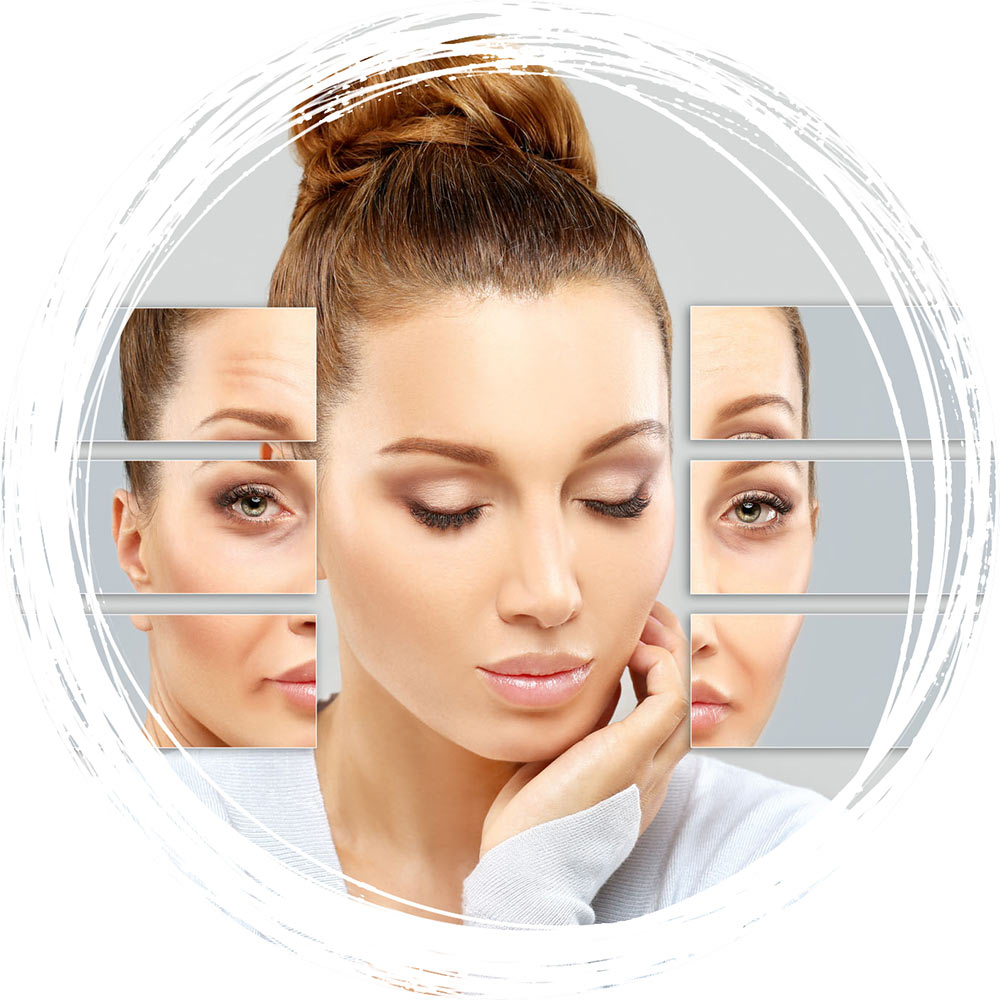 HA Beauty Boosters
Beauty Boosters are a type of dermal filler that improves skin hydration, firmness and luminosity, via micro-injections of an incredibly soft hyaluronic acid filler into the skin. Unlike traditional dermal fillers, they are not injected beneath the skin to volumize or shape the face. Instead, they are injected into the skin to hydrate and improve skin quality.
With ageing, skin loses collagen, elastin and hyaluronic acid, and it becomes drier, rougher and less elastic. Beauty Boosters help to compensate for the natural loss of Hyaluronic Acid (HA) in the skin, particularly in the face and neck area. During the treatment, the multiple injections activate the fibroblasts promoting new collagen and elastin formation in combination with the delivery of hyaluronic acid. The result is healthy-looking, glowing and plump skin.
Beauty Boosters are delivered by micro-injections via the V2 injector device into the skin. The V2 Injector device allows for an exact amount of product to be injected, at the perfect depth, resulting in the optimal outcome for our clients. This precise delivery into the dermis leads to an improvement in skin texture, reducing crepiness and fine lines.
Benefits of the Beauty Booster treatment:
The dermal fillers used are very fluid, so the result is smooth.
Smoother skin.
Better skin hydration.
With the production of new collagen and elastin, patients can expect firmer and more youthful skin.
Brighter, more luminous skin.
The delivery of antioxidants and vitamins directly into the skin.
Who can have this treatment? What results can be expected?
This treatment is suitable for all patients who are not pregnant or breastfeeding. It is recommended for patients who want to improve the overall quality and the degree of hydration of their skin. The Beauty Booster treatment is not intended to fill lines and wrinkles. Instead, it is to hydrate the skin and promote formation of new collagen and elastin in the long term. Patients notice a more dewy and firmer appearance to the skin and more of a 'glow' as a result.
BOOK NOW
Facts
---
Which areas can be treated?
Face, Neckline, Décolleté and Hands.


How many treatments will I need? How long does the product last?
The recommended protocol for optimal results is 3 sessions at 4-week intervals. After these treatments are complete, patients only need to return once or twice a year to maintain the results.